Intohimona ympäristöteknologia ja energiatehokkuus
Environmental technology and energy efficiency is our passion
Caligo Industria is a provider of technological solutions offering state-of-the-art know-how of the sector with innovative product solutions.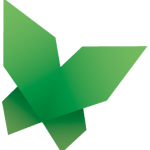 We market and sell up-to-date product and system solutions for the purification of flue gases in the energy and processing sectors as well as for the utilisation of waste heat.
Our systems combine thermodynamics and fluid mechanics theoretics with a sizable body of experience in the practical challenges of the energy and processing sectors.
We offer our company's innovations and patented solutions with the shortest possible return on investment.
Caligo Industria is part of the Addtech Group.